TORCH Essential Oil Blend
$26.00
Inspired by tranquil summer nights spent around a crackling campfire, this fragrant oil does triple-duty as a mood-lifter and relaxation aid. Frankincense and Vetiver lead with smoky wood notes grounded by the earthy undertones of Patchouli and Sandalwood, followed by spicy Black Pepper. A sweet blend of Clary Sage, Vanilla and Jasmine round out this unisex fragrance. Inhale deeply and you'll detect a twist of Bergamot- and Orange-infused citrus.
Roll on wrist, neck and décolletage to wear as a personal fragrance, dab on wrists and inhale for an anytime mood balance. You can also blend a few swipes with your favorite body lotion for an all-over scent. The convenient rollerball glass is ideal for travel, whether you're headed for Big Sur or a boutique hotel.
In stock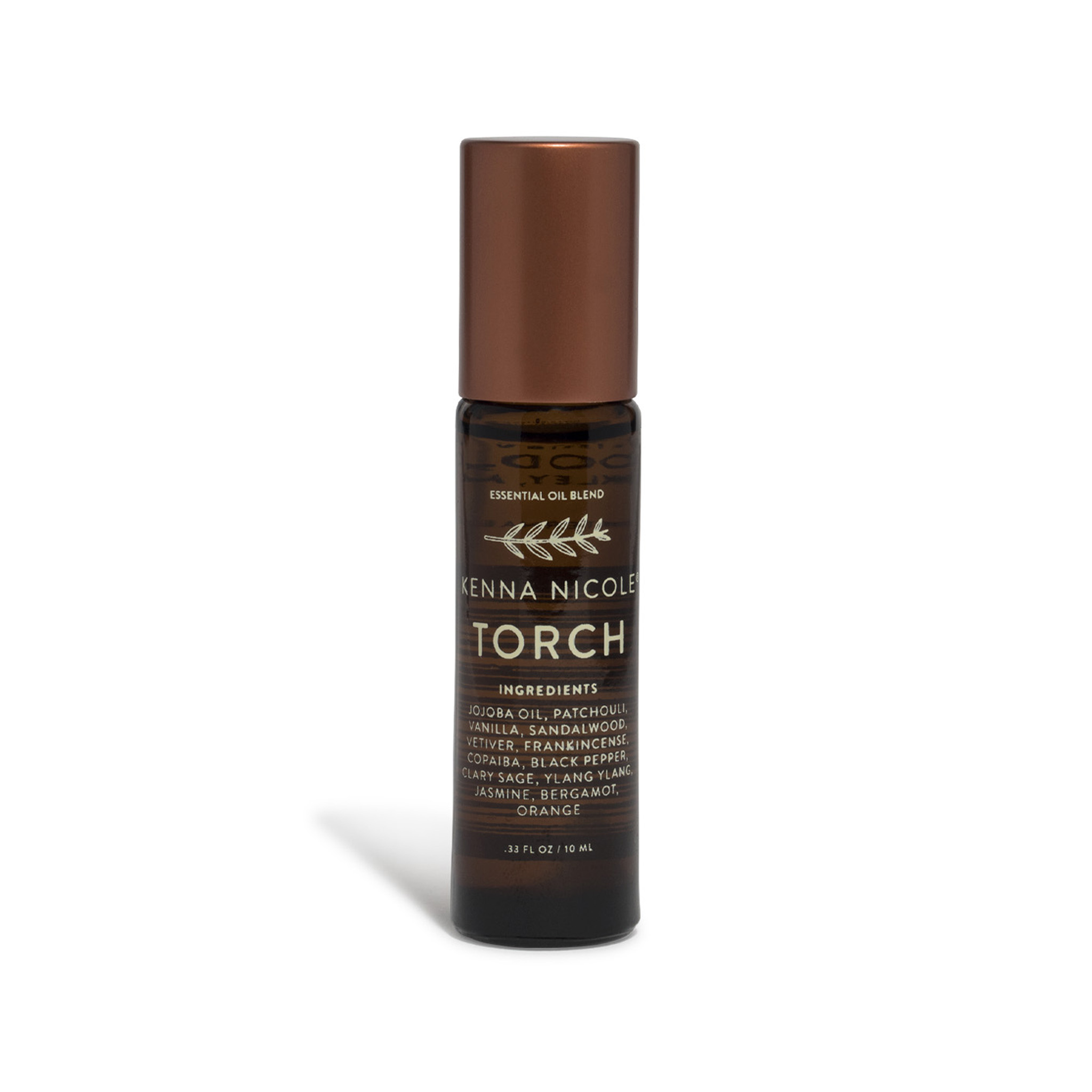 Star Ingredients

Frankincense

A resin tapped from Boswellia sacra trees, Frankincense has been prized over the centuries for its rich, musky fragrance and has been widely used in sacred ceremonies. In addition to its captivating scent, it possesses mood-boosting properties.

Sandalwood

Renowned for its clean, woody scent, Sandalwood Oil can help boost mental focus while helping to calm the senses and relieve anxiety. Lovers take note: Ayurvedic medicine, it's considered a natural aphrodisiac.

Clary Sage

Derived from a Latin word that means "cleansing", Clary Sage lives up to its name. The uplifting herbal oil encourages clarity of mind, and has mild sedative abilities, promoting calmness and overall wellbeing.