THYME Balm for Lips, Skin + Cuticles
$9.00
Our signature illipe butter and beeswax balm comes in a pocket-size tin but yields nearly endless beauty benefits. Thoughtfully infused with thyme and lemon, it has a sweet, earthy fragrance that reminds us of an herb garden in the height of spring.
Use it to soften lips, prime for your favorite matte lipstick, add a dewy glow to cheekbones or eyelids, smooth cuticles, hydrate dry patches, tame the odd flyaway and dab on pulse points for an invigorating boost—or dream up a few uses of your own!
In stock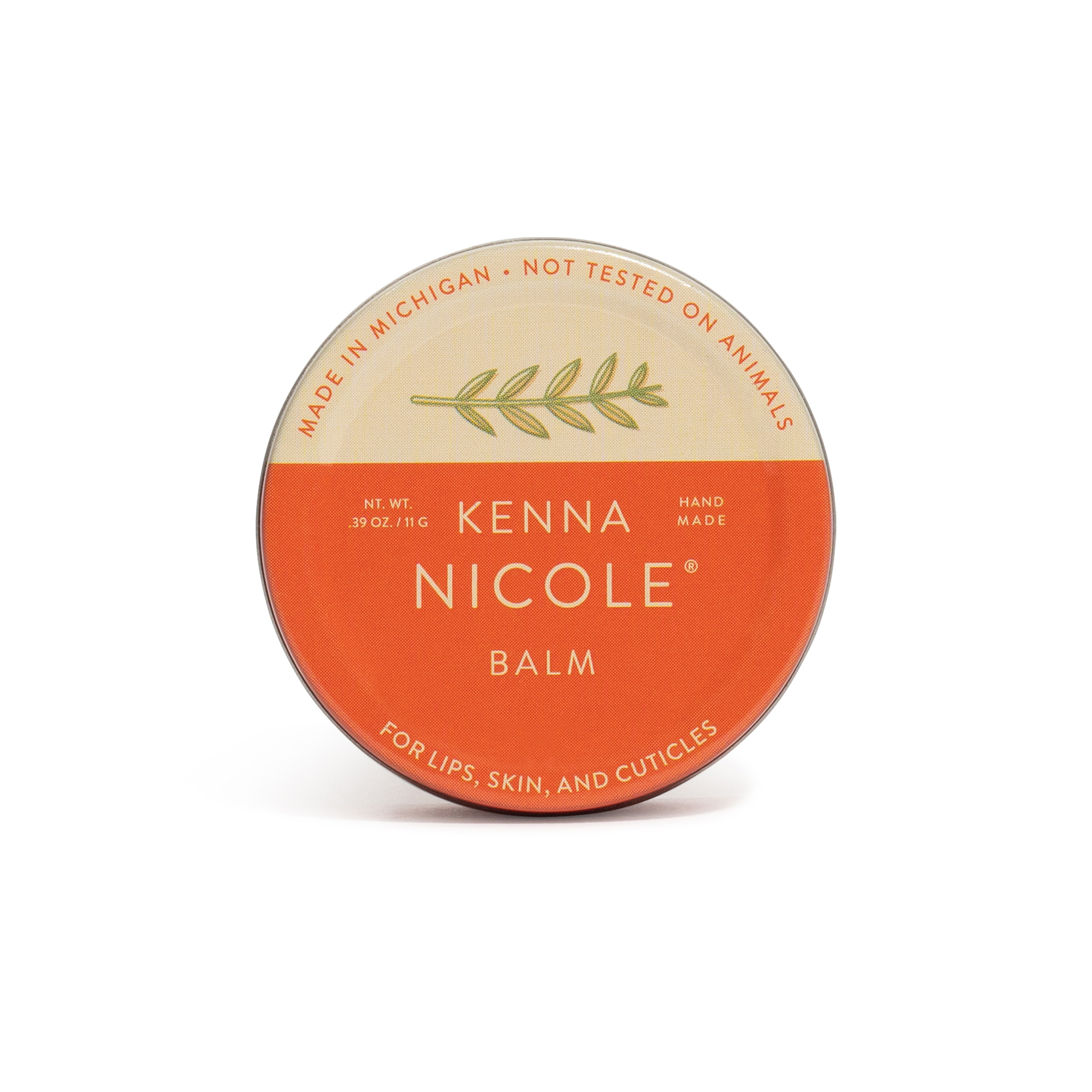 Star Ingredients

Thyme

Renowned for its clean, subtly savory scent, Thyme oil also boasts revitalizing, antiseptic and antioxidant properties.

Raw Organic Illipe Butter

Sourced from Malaysia, this pure tree butter helps nourish and restore skin's elasticity.

Unrefined Beeswax

Our sweet-scented beeswax is harvested from a small farm in Michigan. In addition to possessing potent antioxidant capabilities, it helps moisturize, heal and reduce inflammation.