GREEN Hemp Face + Skin Oil
$32.00
Our healing—and artfully mixed—cocktail of Cannabis Sativa seed and six other premium essential oils combines the lightness of a serum with the deep nourishment of an oil. It penetrates quickly to leave the complexion glowy (not greasy). Its rich, clean scent brings to mind chill Nordic forests near white-capped seas. Put another way, it's a bracing answer to the question, "What does the color green smell like?
Press into skin to boost radiance, help reduce the look of acne scars, calm irritation and protect the lipid barrier following the use of retinoids and other exfoliating treatments. We also love a drop or two mixed with moisturizer to boost hydration or added to foundation, cream blush and concealer for smoother blending.
In stock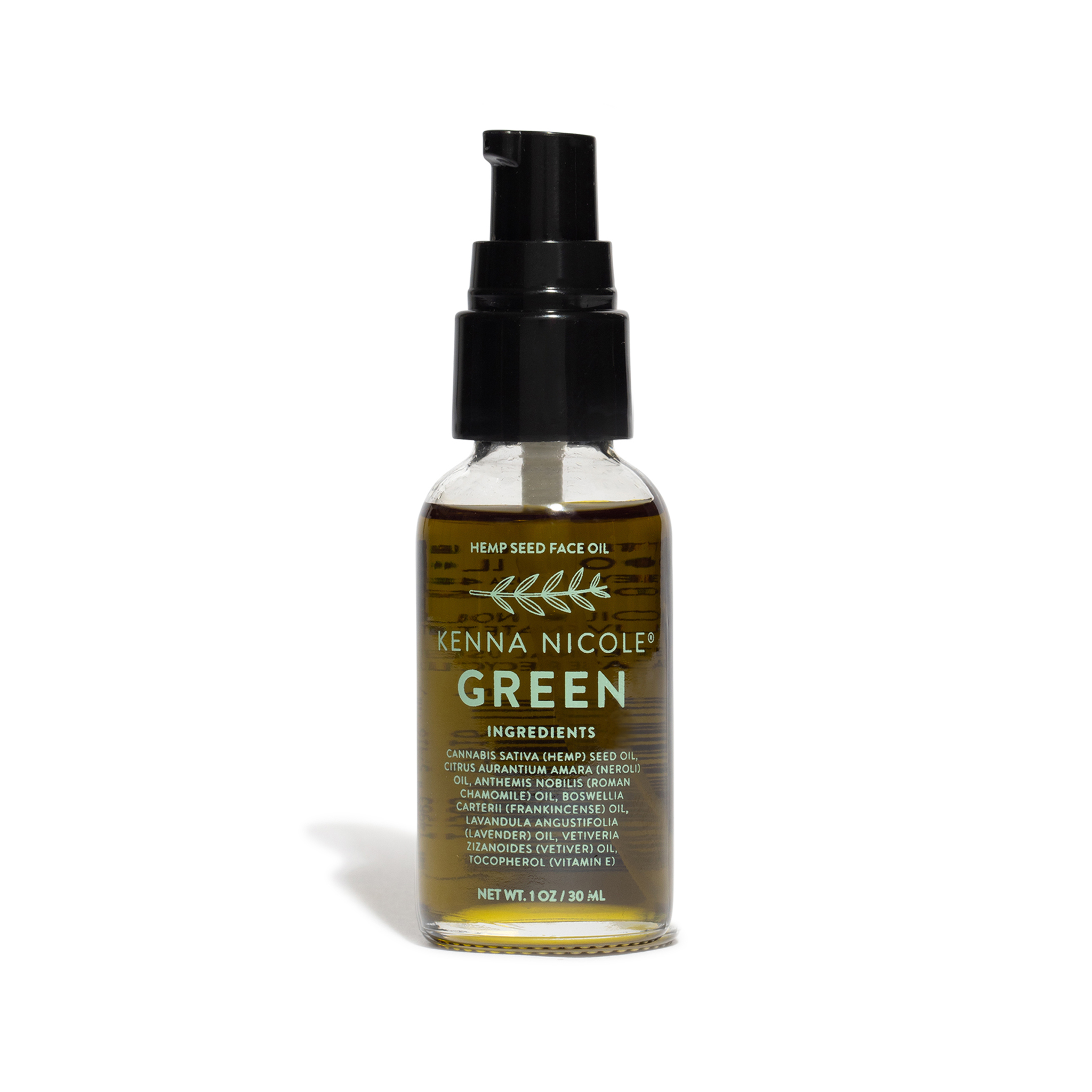 Star Ingredients

Cannabis Sativa (Hemp) Seed

Rich in antioxidants and skin-plumping lipids, Hemp Seed Oil helps reduce inflammation while shielding cells from damage. It also hydrates without clogging pores.

Vetiver

Vetiver Oil lends a delicate earthy fragrance to this infusion, while working to stimulate circulation and firm skin.

Frankincense

Along with Lavender, this fragrant oil helps boost cell regeneration, helping skin repair damage and fend off inflammatory issues like eczema or acne.
Gallery