PALOMA Soy + Beeswax Candle
$28.00
Our PALOMA candle embodies three of our favorite things:  late summer nights, rooftop hangs, and sipping one of our go-to grapefruit- and juniper berry-infused cocktails. Spanish for "dove", its name references both this refreshing summery drink and the scent's easy serenity. In addition to juicy Grapefruit and sweet Juniper, a sprig of Rosemary adds an invigorating, piney note.
Light it for an anytime boost or whenever you want to experience endless summer with a hint of brisk autumn on the wind.
In stock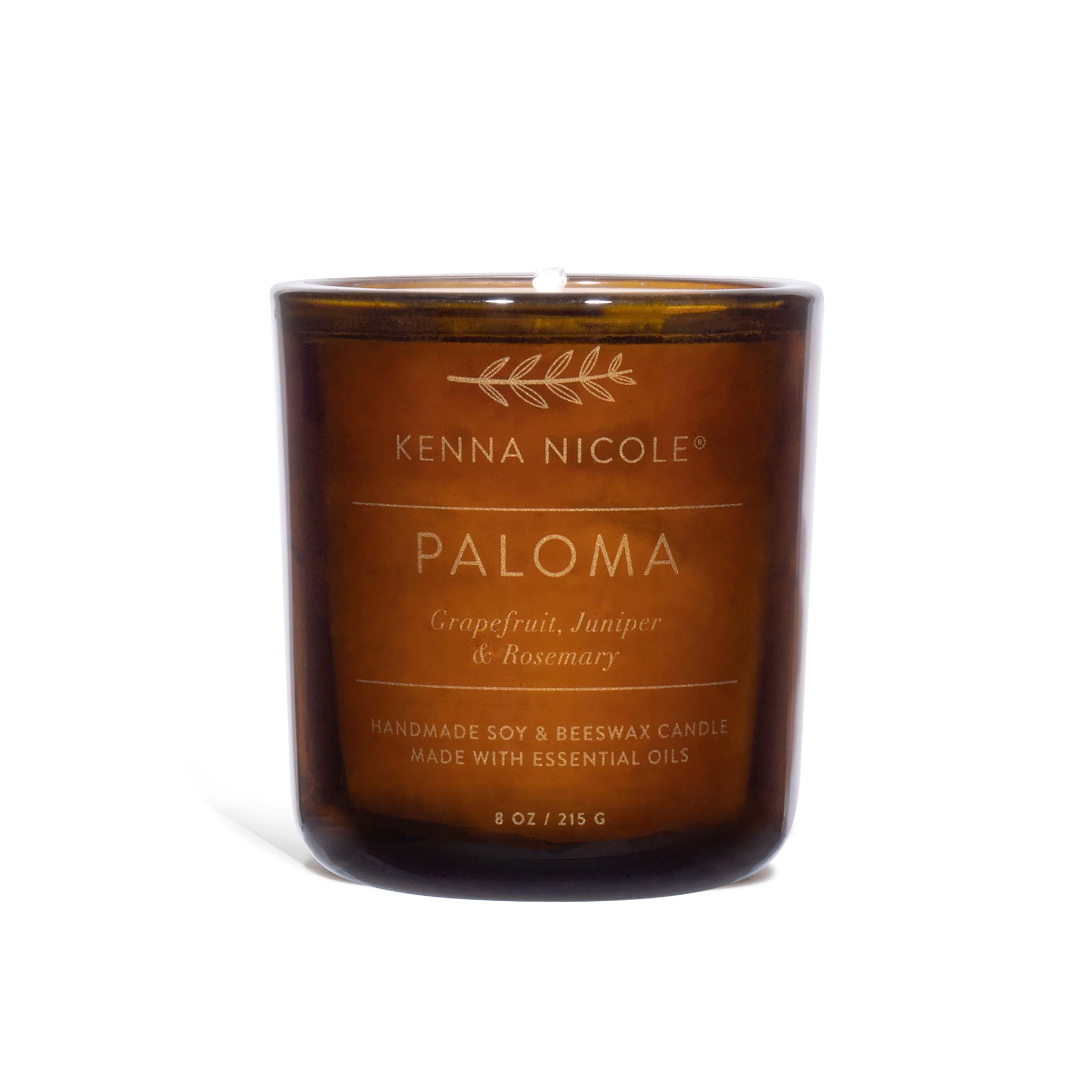 Star Ingredients

Grapefruit Oil

This tangy, energizing scent is famed for its mood-lifting effects. It can also help promote concentration and banish anxiety.

Juniper Berry Oil

The central ingredient in Gin, Juniper Berry's clean, evergreen essence can help ease nervous tension and soothe the senses.

Rosemary Oil

Strikingly similar in fragrance to pine, this crisp, woody herb has been traced as far back as 5000 BC. Traditionally a symbol of remembrance, it's believed to yield purifying and inspiring benefits.