DUSK Essential Oil Blend
$26.00
The romantic counterpart to our rustic Torch Fragrance, this unisex scent was crafted to embody the dazzling, neon rays of sunset sinking into moody twilight. The journey begins with a warm and rejuvenating glow, courtesy of Sandalwood, Black Spruce, Black Pepper and Cedarwood. It gradually gives way to a calming—yet darkly intriguing—blend of Myrrh, Violet and Cardamom. The vibe is both sultry and serene, an invitation to recharge, unwind and savor the fullness of the moment. 
Roll on wrist, neck and décolletage to wear as a personal fragrance, dab on wrists and inhale for an anytime mood balance. You can also blend a few swipes with your favorite body lotion for an all-over scent. The convenient rollerball glass is ideal for travel, whether you're a fan of backlit cityscapes or star-filled skies.
In stock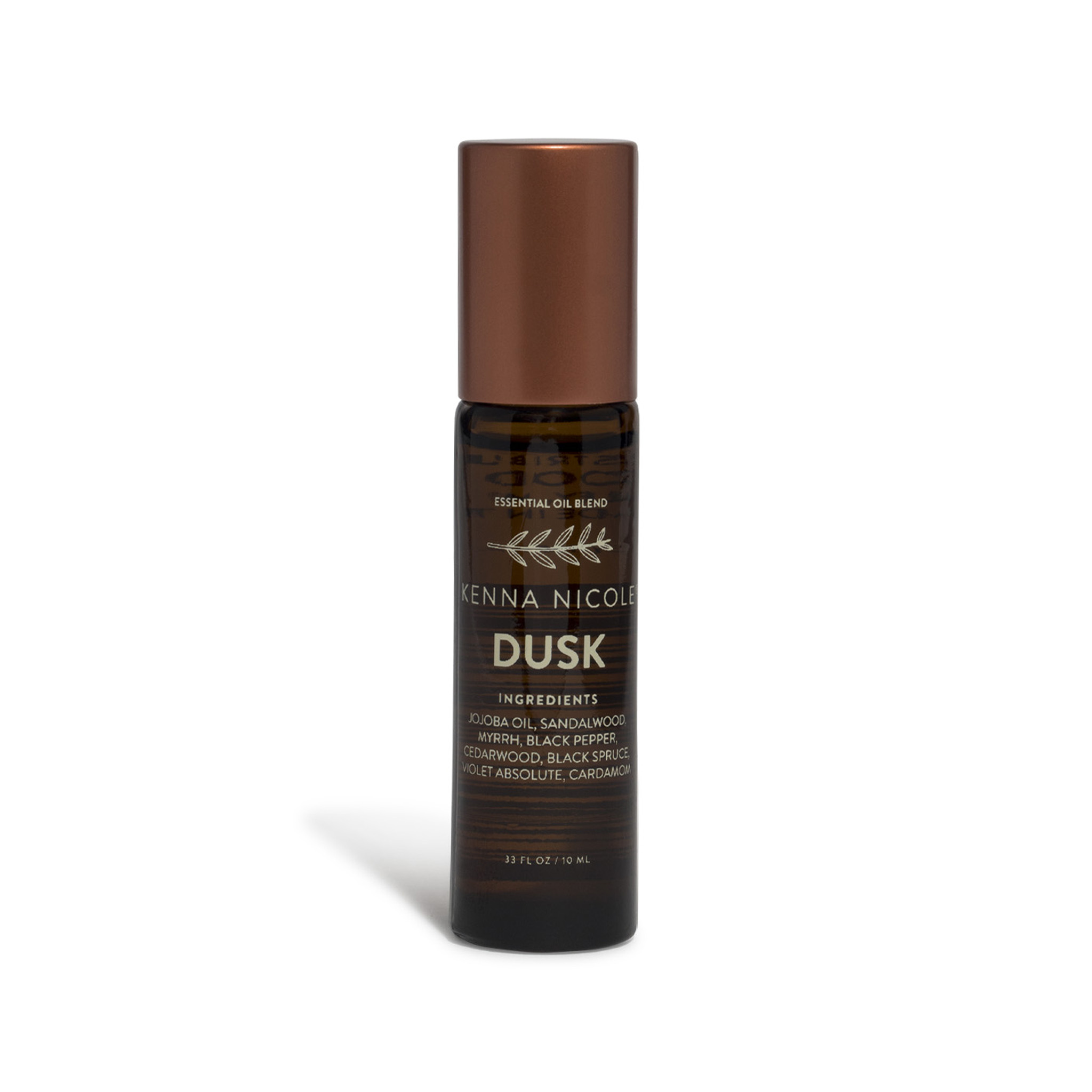 Star Ingredients

Myrrh

Treasured by cultures as far back as ancient Egypt, Myrrh yields an array of medicinal and health benefits. But the oil's warm, earthy fragrance makes it particularly sought-after.

Violet Absolute

Violet Absolute has been a favorite ingredient in love potions and perfumes throughout the ages. Its signature green notes are said to inspire openness and trust, helping to overcome emotional blocks.

Cardamom

This oil's spicy aroma is favored by perfumers to bring heat and sensuality into a blend. It has stimulating, uplifting properties as well as a comforting vibe.